Portable Food Warmer
Heat or cook your food—perfectly.
Heat happier with HOTLOGIC®, a portable food warmer that uses thermal technology to heat or cook food better than anything you've ever seen.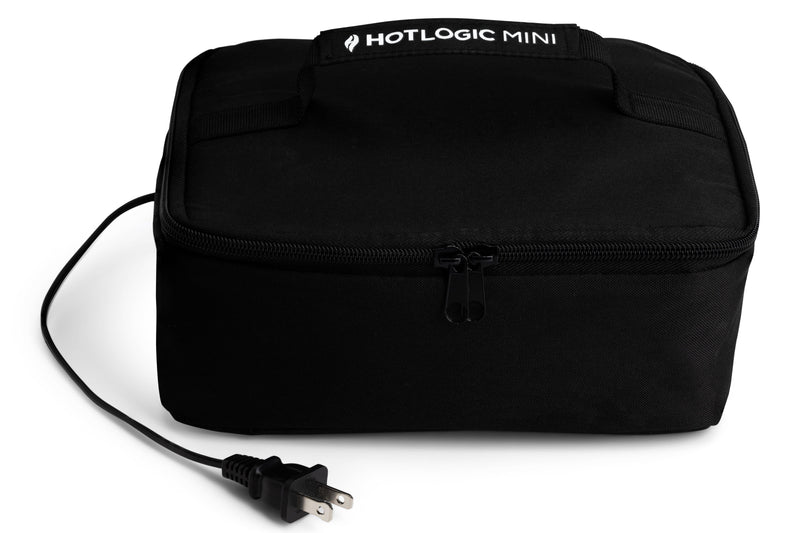 Personal Size
Heat or cook personal meals on the go. Options include a variety of colors, wall or car plugs, and the classic version or an expandable carrying bag.
Family Size
Be the hit of every party and always have dinner ready for the family. Options include the classic version or the expandable carrying tote, both available in a variety of colors.
"Where have I been hiding and not noticed this fantastic little meal helper? Now I can take my prepared meals in plastic meal portion containers, microwave meals, etc-and easily heat them up. Bravo!"
A RAILROAD WORKER
"I'm a teacher and I only get 30 minutes for lunch. I used to eat fast food and it wasn't very healthy, but I thought, what other choice do I have? Then, I found HOTLOGIC®, and it's been everything I hoped for. Boom, at lunch I have a perfectly hot meal."
A TEACHER
"The hype is real! I'm a flight attendant so I travel a lot. Some hotel rooms have microwaves, but not all… and when they don't, it's my HOTLOGIC® Mini to the rescue! LOVE my HOTLOGIC®!"
A FLIGHT ATTENDANT
GET COOKING
Get 6 Easy, Delicious Recipes
Get 6 FREE recipes perfect for cooking and reheating in a HOTLOGIC®. Includes breakfast, lunch, and vegetarian recipes. Just sign up for our email list and we'll send it to you.
HEAT HAPPIER
How HOTLOGIC® Works
HOTLOGIC® uses low-slow conduction technology to heat or cook food and hold it at the perfect temperature for hours. Simply put your food in a container with a flat bottom and lid, or grab your favorite pre-packaged frozen meal, place it in your HOTLOGIC®, plug it in, and get ready to enjoy delicious food. No buttons, no venting, no stirring, It's just that easy.